CANADA DAY – GEAR DRIVE – FUNDRAISER
July 1, 2017 11:00 am - July 1, 2017 04:00 pm
Hosted by
CAMP MY WAY
http://www.campmyway.com
Join us at English Bay this Canada Day – July 1st, for our Gear Drive to help lay the foundation of Camp My Way.
Proudly partnered with Together We Can – Addiction Recovery & Education Society (TWC), we will be raising funds and collecting gear to bring Warriors of Recovery from TWC to Phase III of Camp My Way.
– For every $1,000 we raise, we will flip the tire for 1KM along the Seawall
– $1,000 will get two Warriors up to Camp My Way in July
– Our goal is to bring 10 Warriors from TWC
START POINT 
The Seawall at Sunset Beach Park, near the Jervis Parking Lot. 
PROGRAM
11AM – Medicine Circle and Smudge
We start our day Traditionally, as we do at CAMP MY WAY, with a welcoming to the Squamish Territories and a spiritual cleansing smudge thanks to Larissa Healey from Squamish Nation.
12-12:30PM – Warm Up, Group Exercises ( Everyone is welcome )
20 minutes warm up along the sea wall with all the WARRIORS of RECOVERY from the Together We Can – Addiction Recovery & Education Society.
12PM-4PM – Tire flip along the Seawall
Terrance Joseph Kosikar and the Warriors of Recovery will be flipping the 400 pounds tractor tire in English Bay and around the sea wall.

12PM-4PM – Angel Hands Therapy
Angel Hands will be offering massage and oxygen therapy by donation with all proceeds going to Camp My Way

Show us your support by coming down and getting a massage, buying a raffle ticket for one of our Whistler Getaway Packages, buying a Camp My Way T-Shirt, purchasing gear from our MEC Wishlist or a donation in any amount.
 CHECK OUT OUR LAST EVENTS IN ENGLISH BAY, VANCOUVER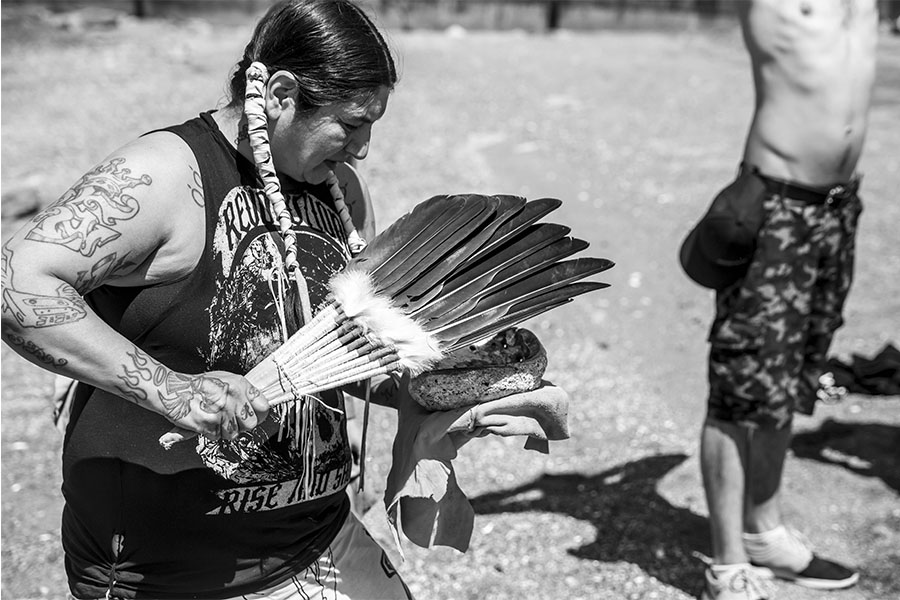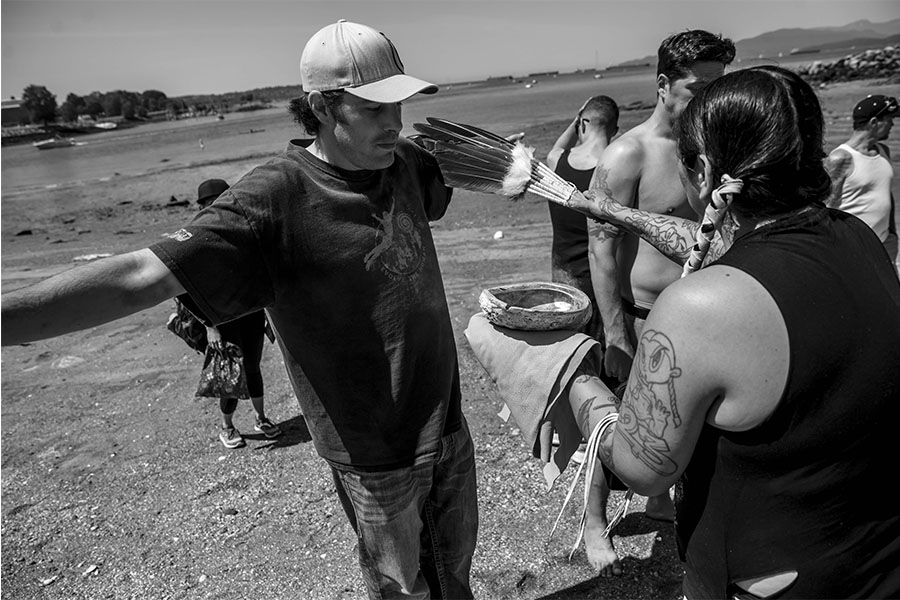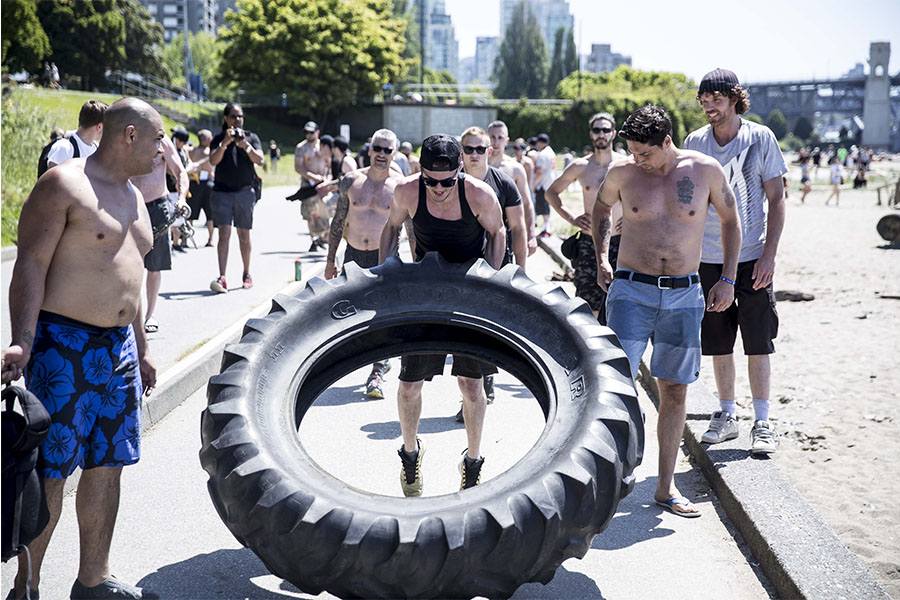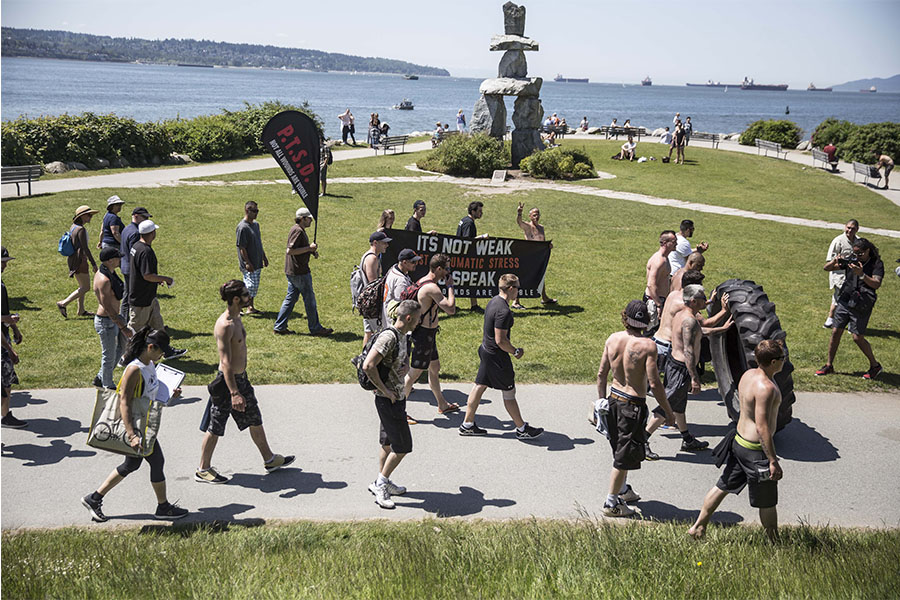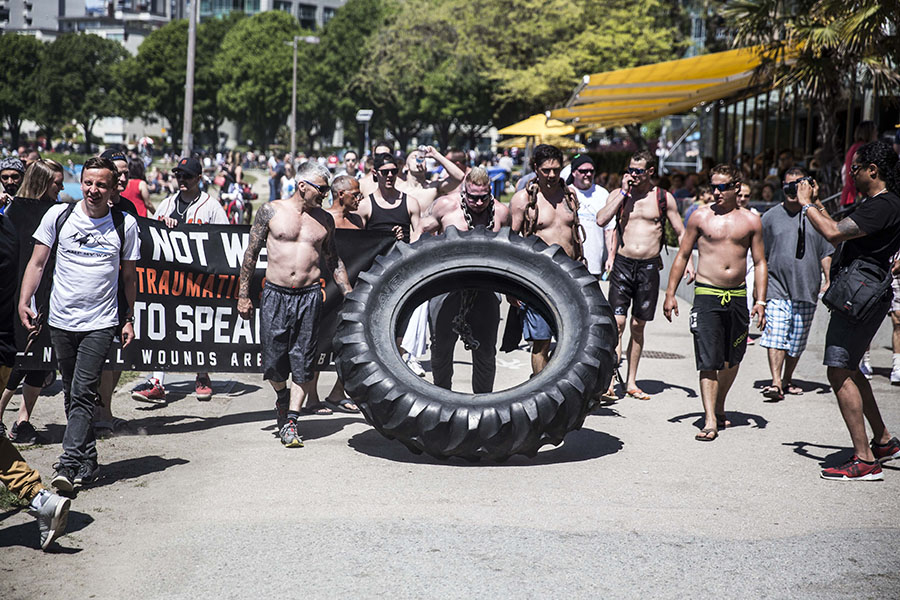 Together, we can heal and Break the Chains of Silence/ PTSD
Breaking the Chains of Silence / 22 push ups PTSD Awareness
Please follow and like us: